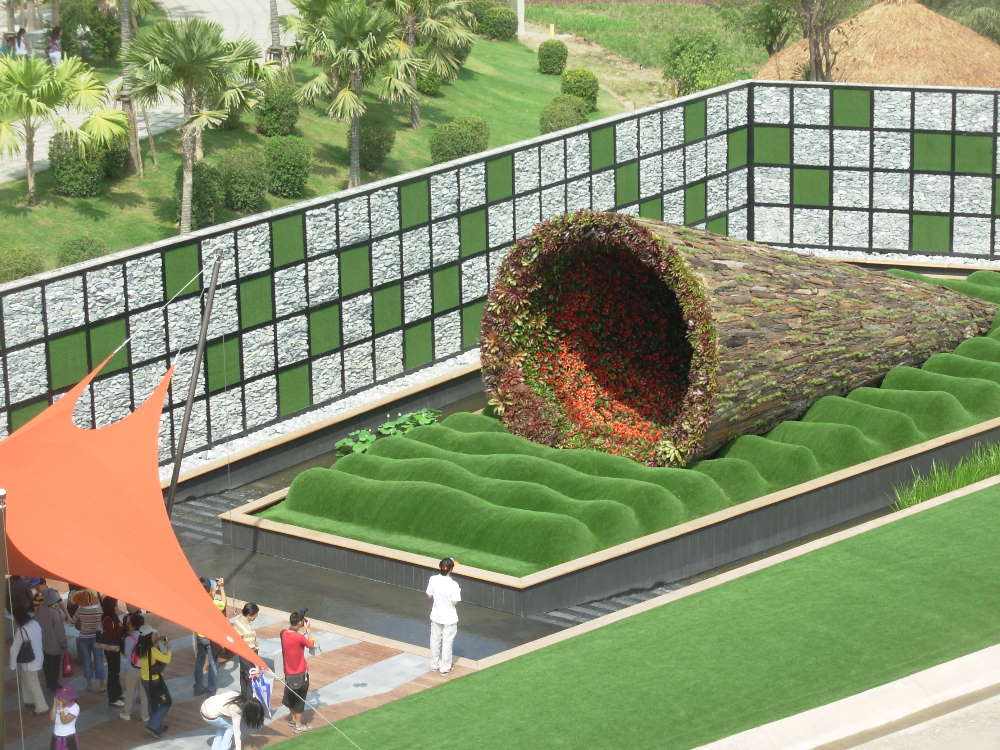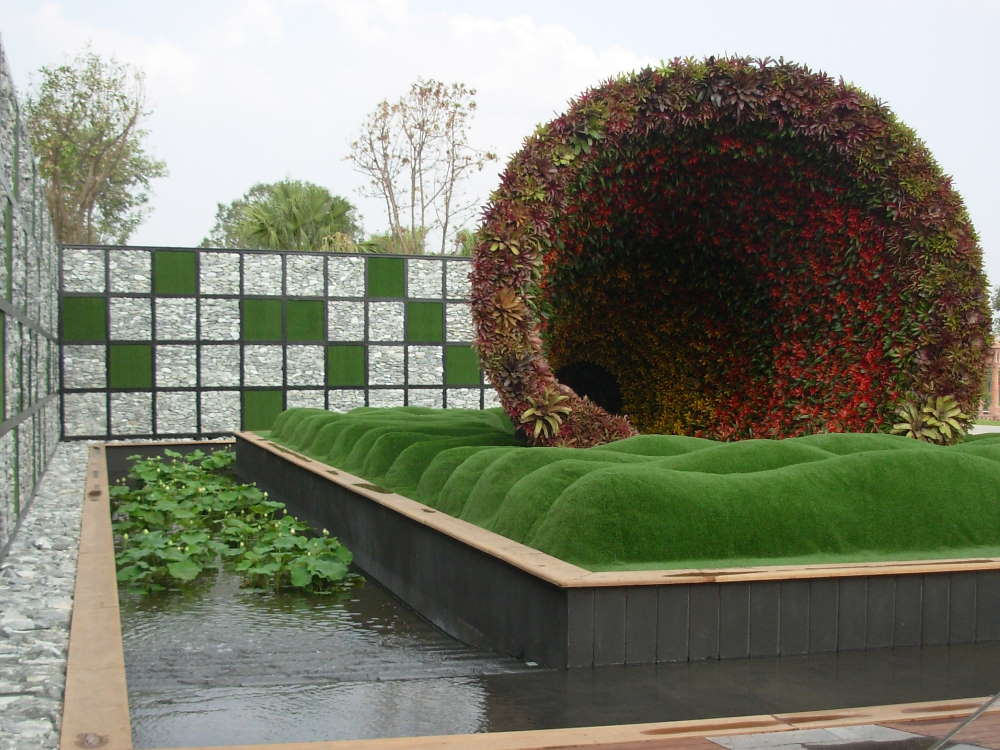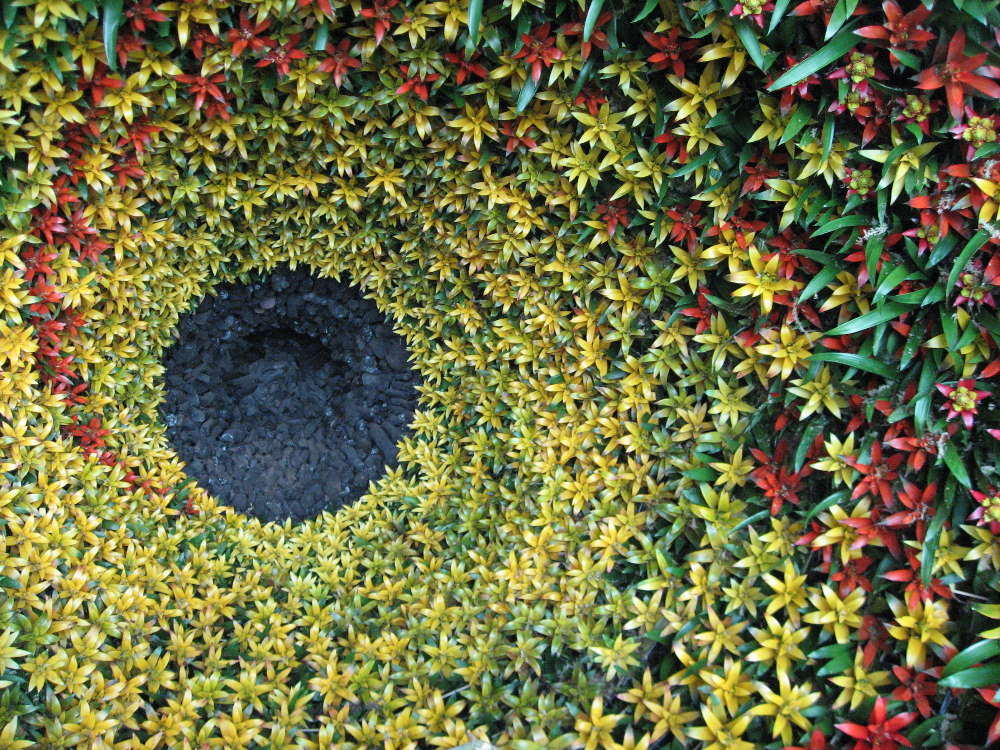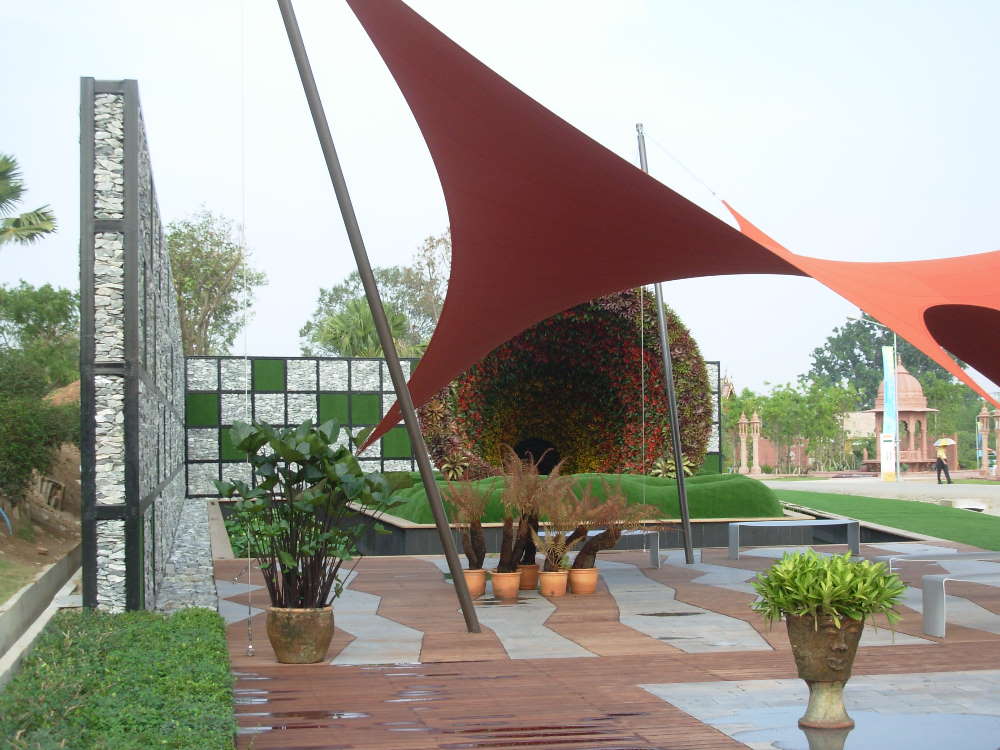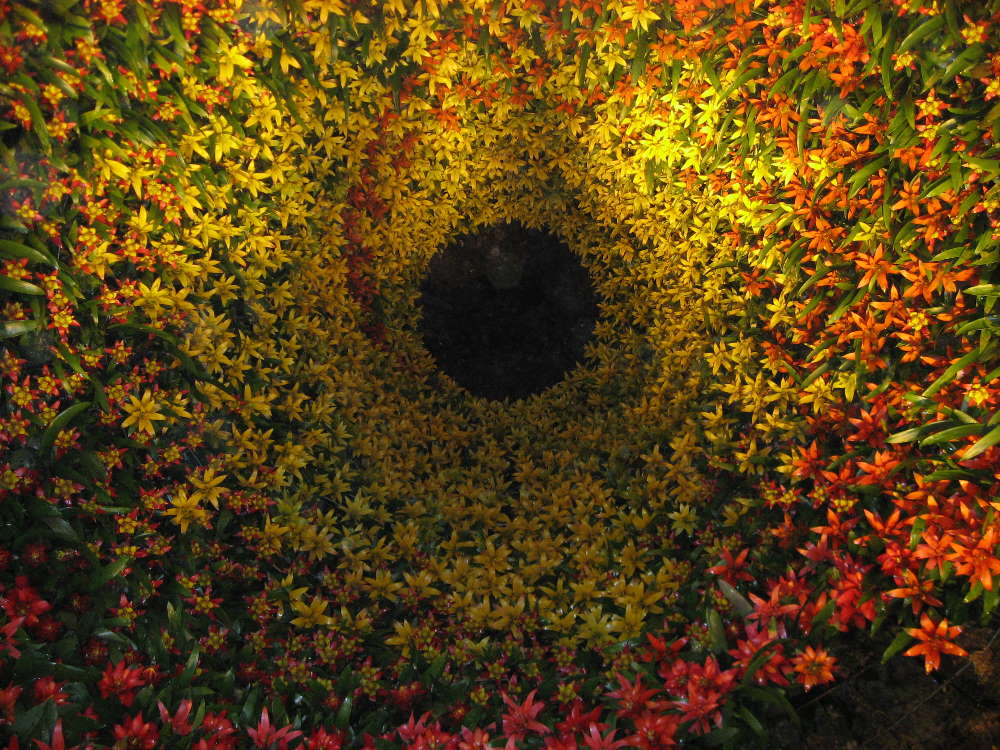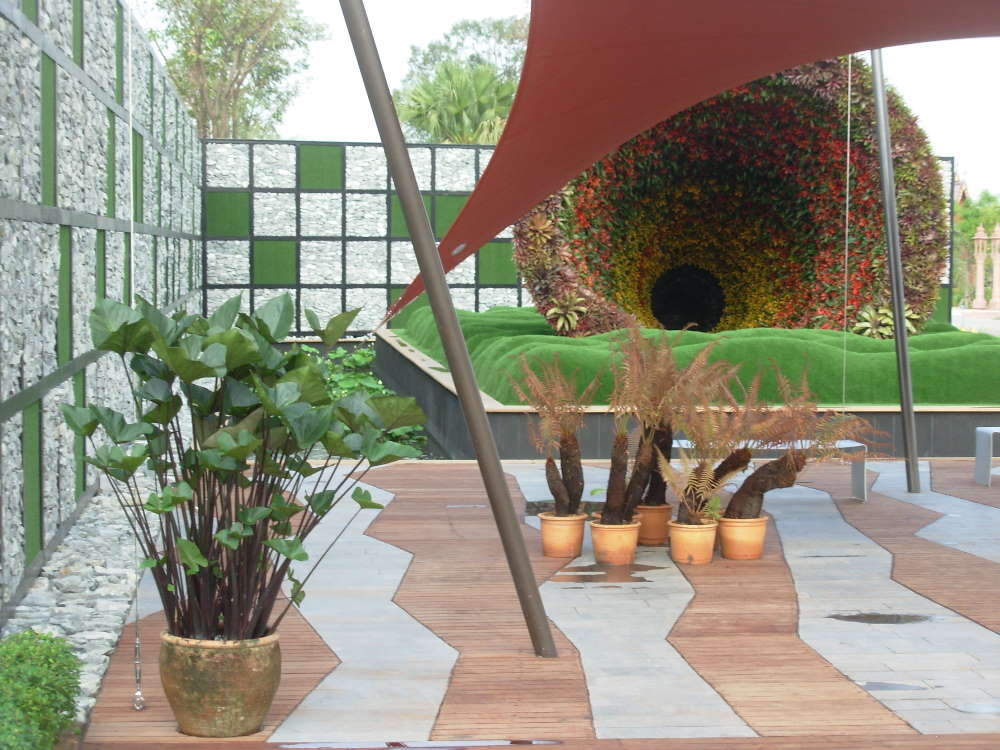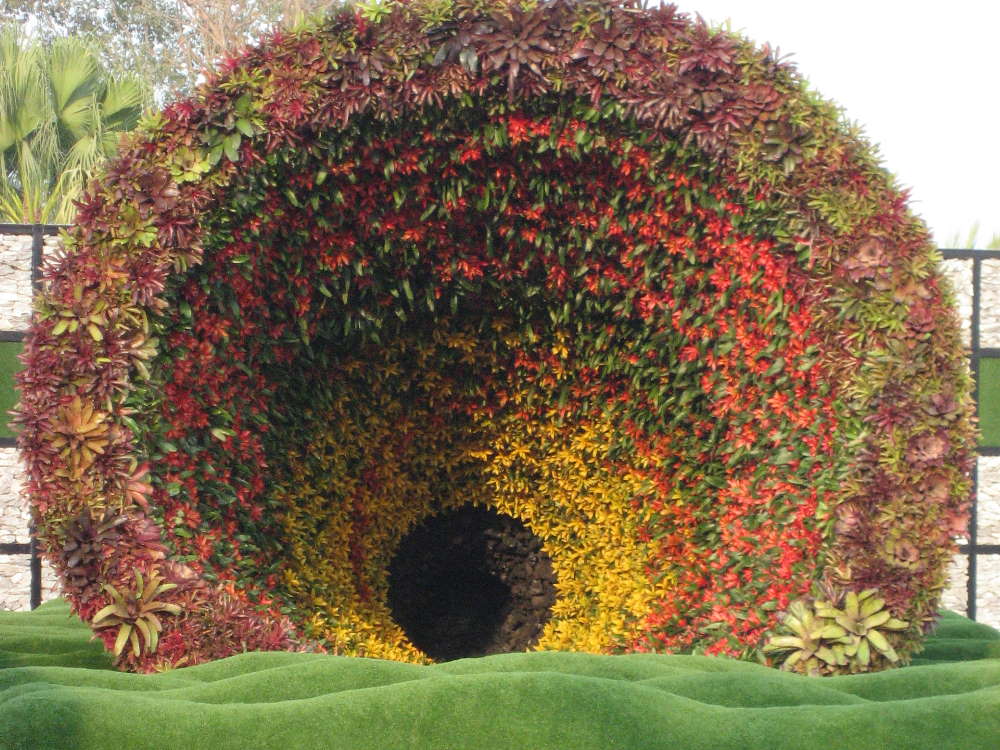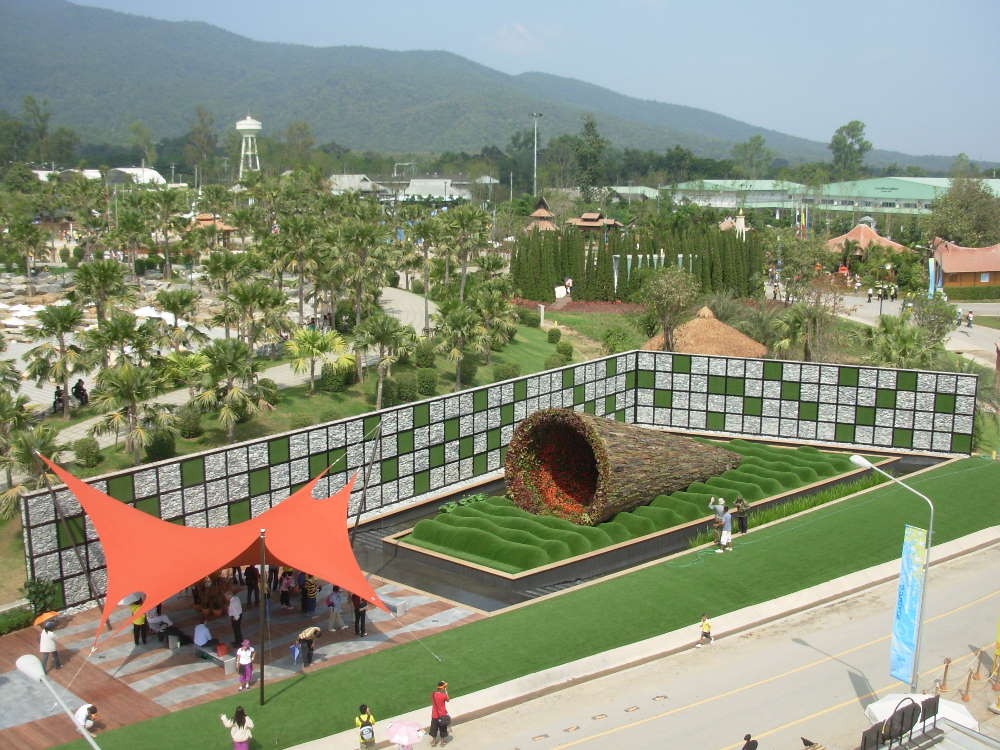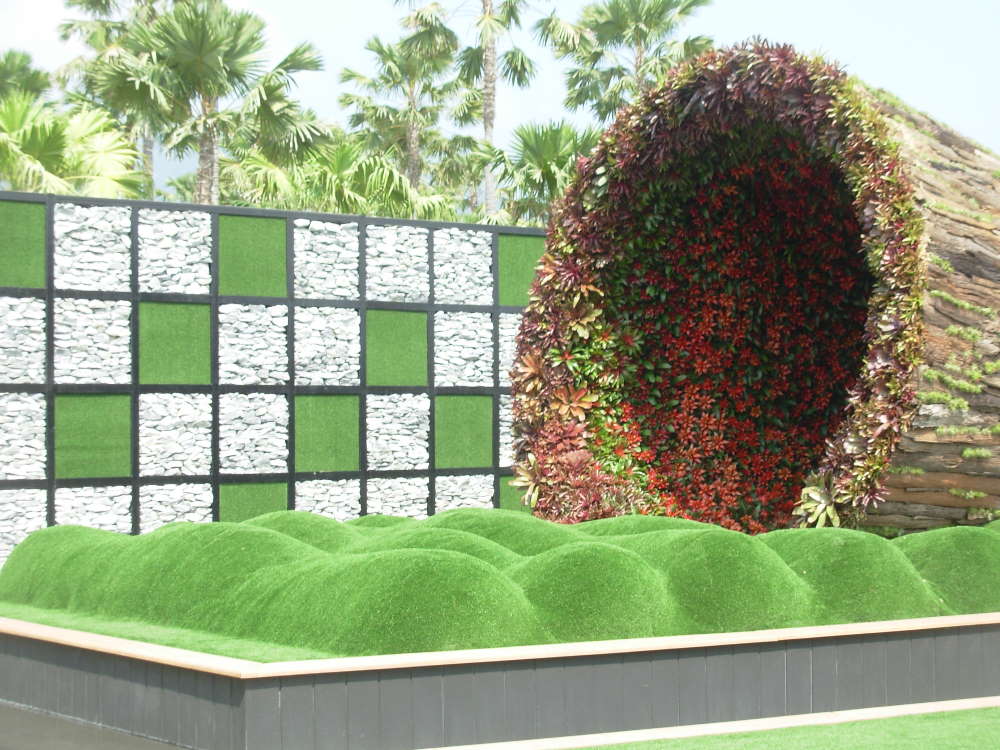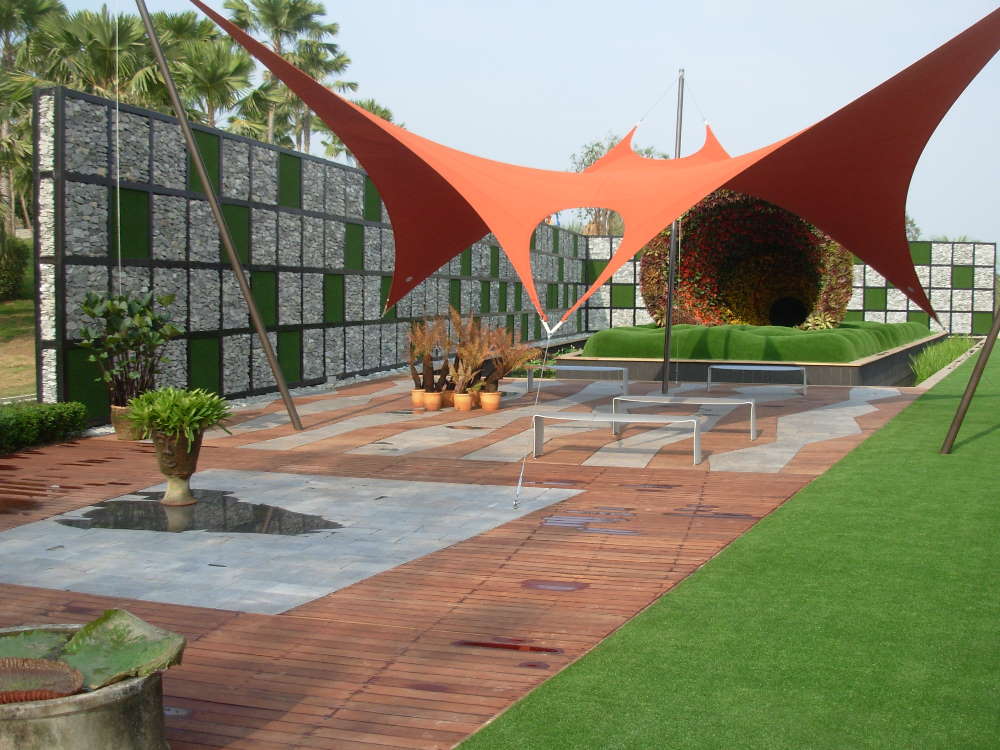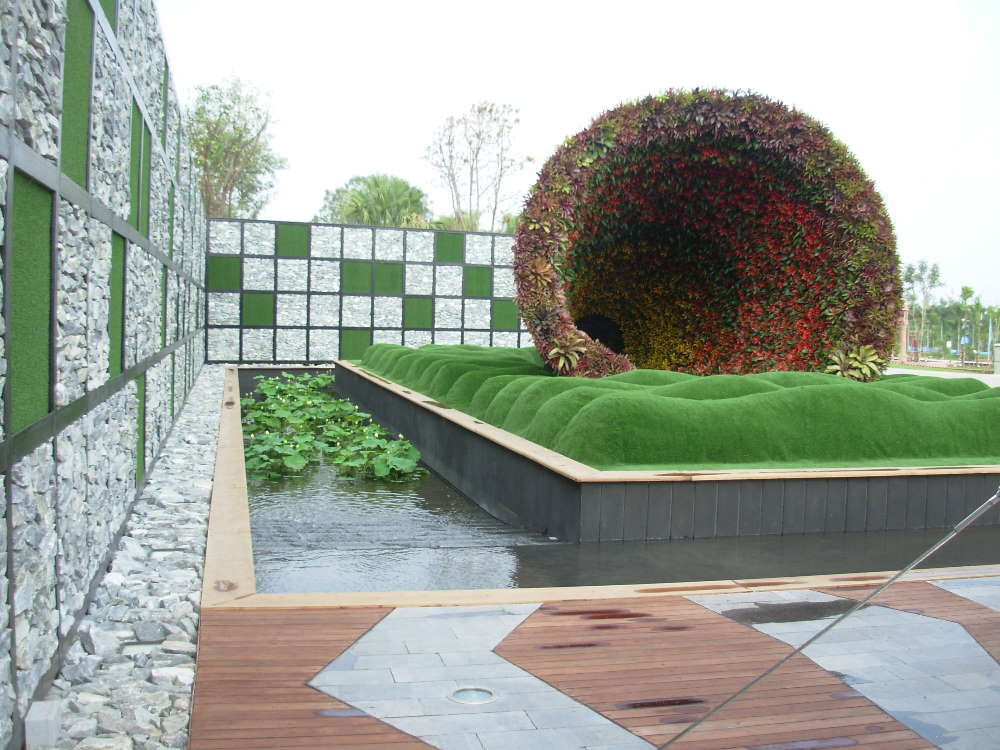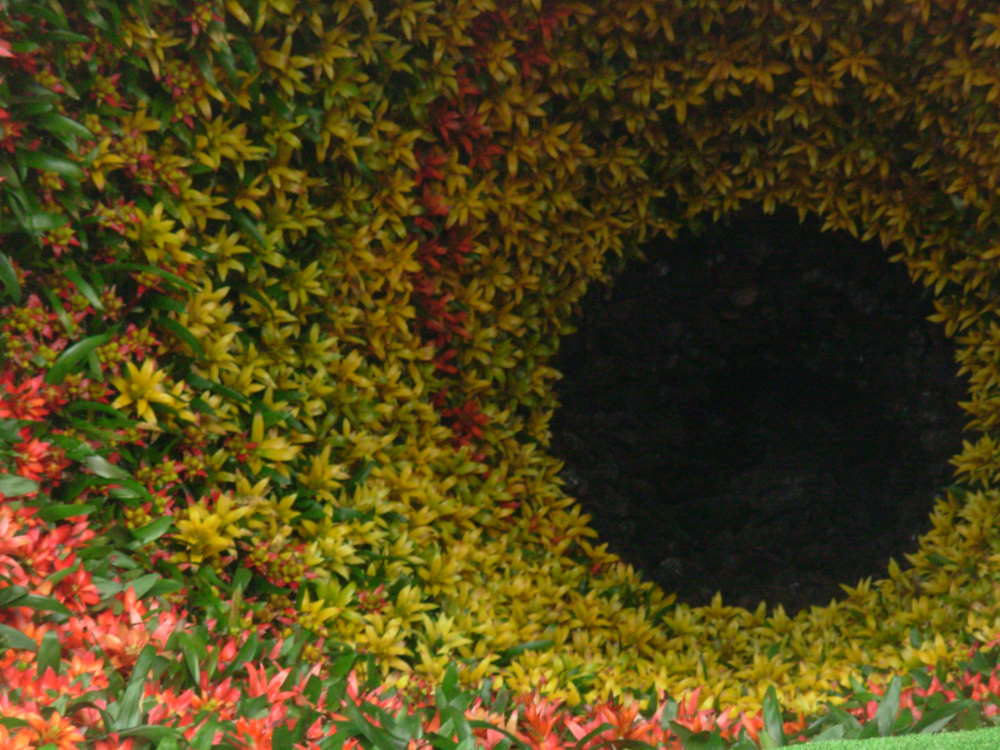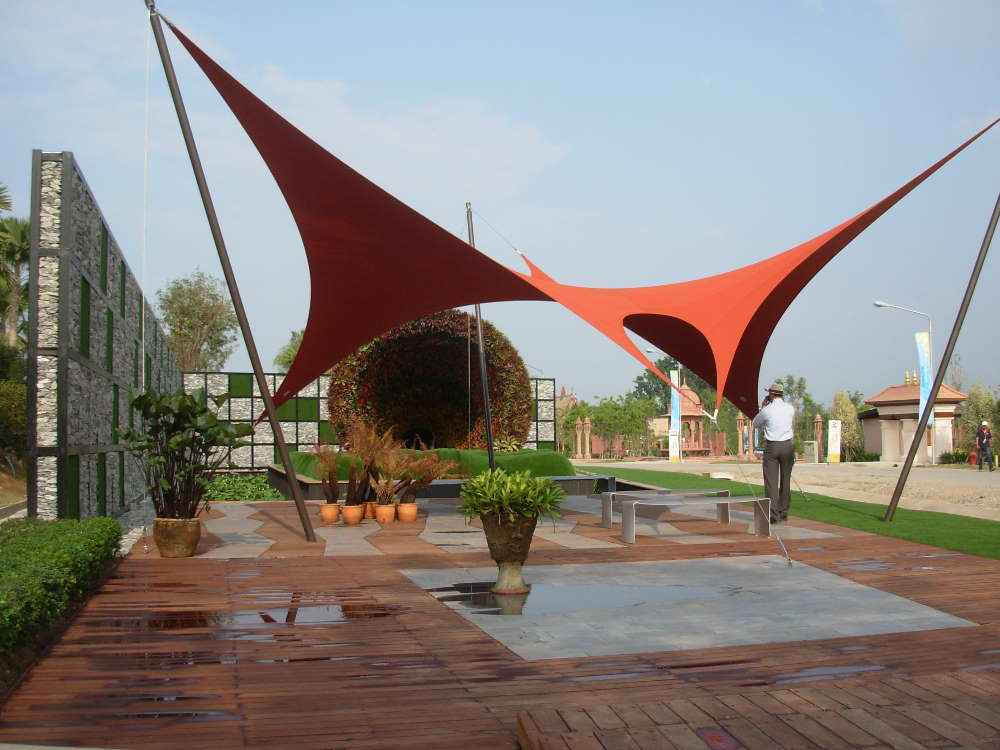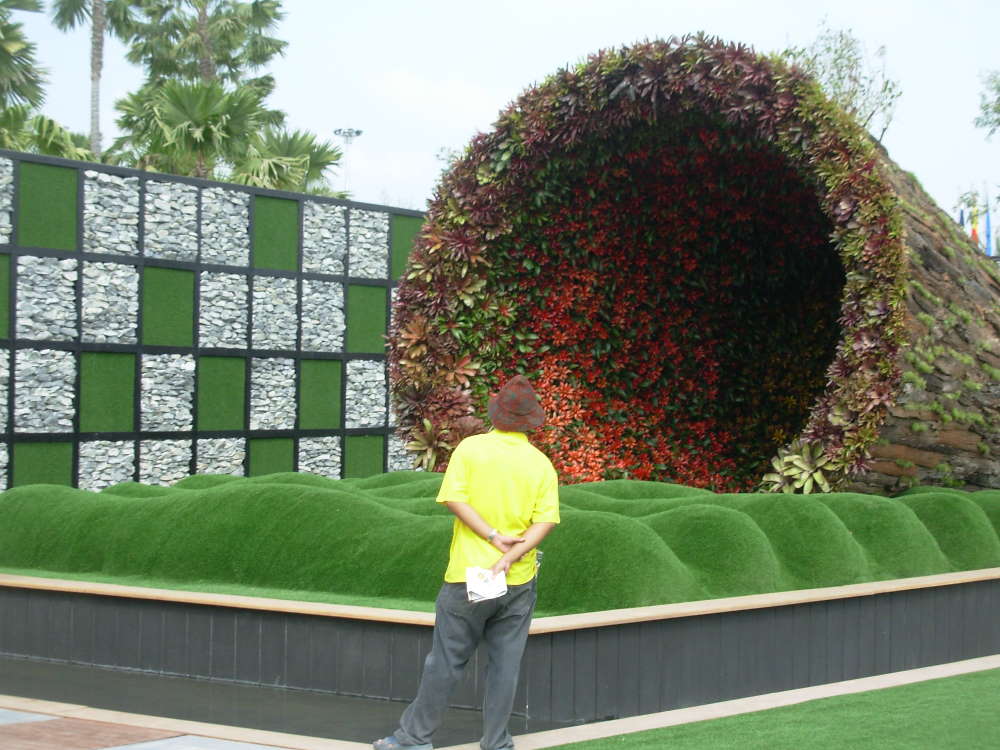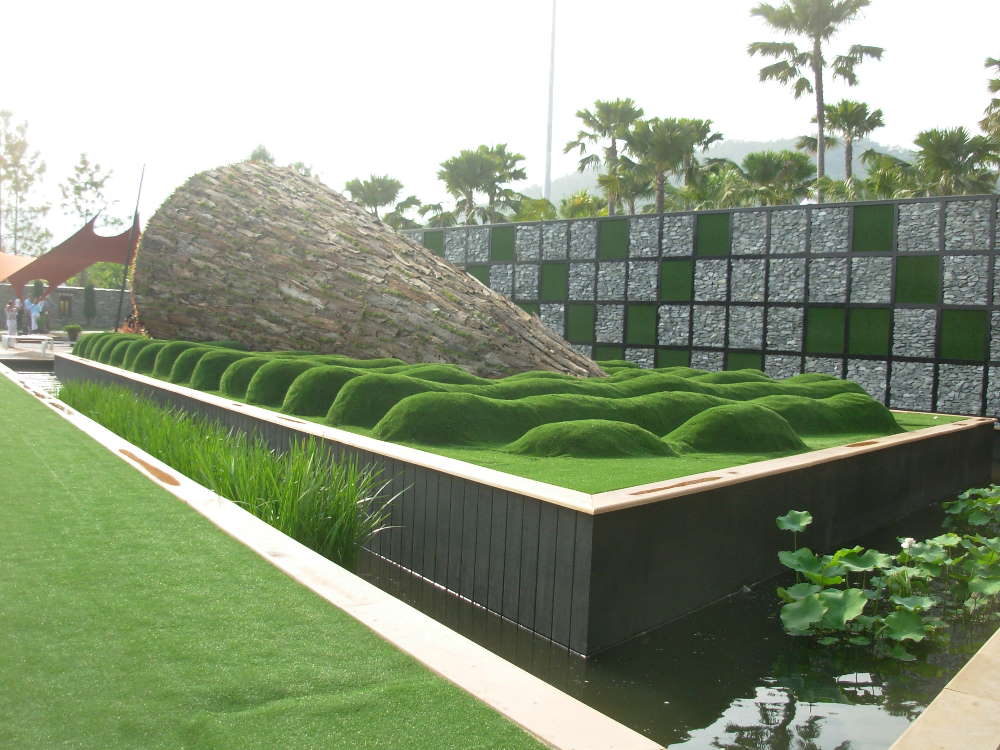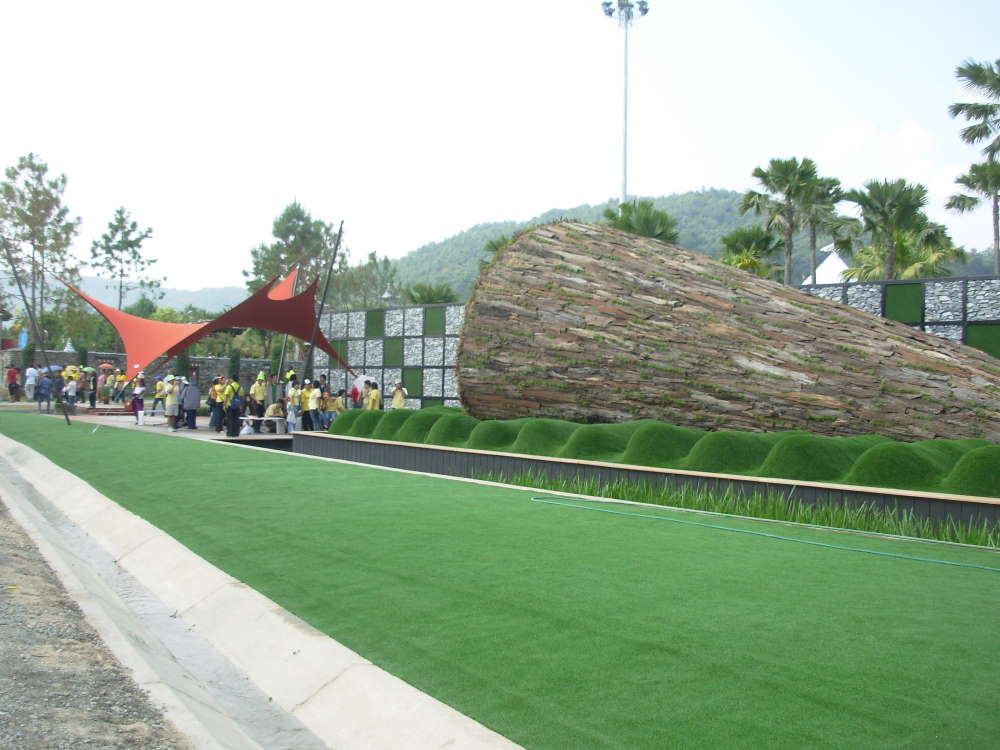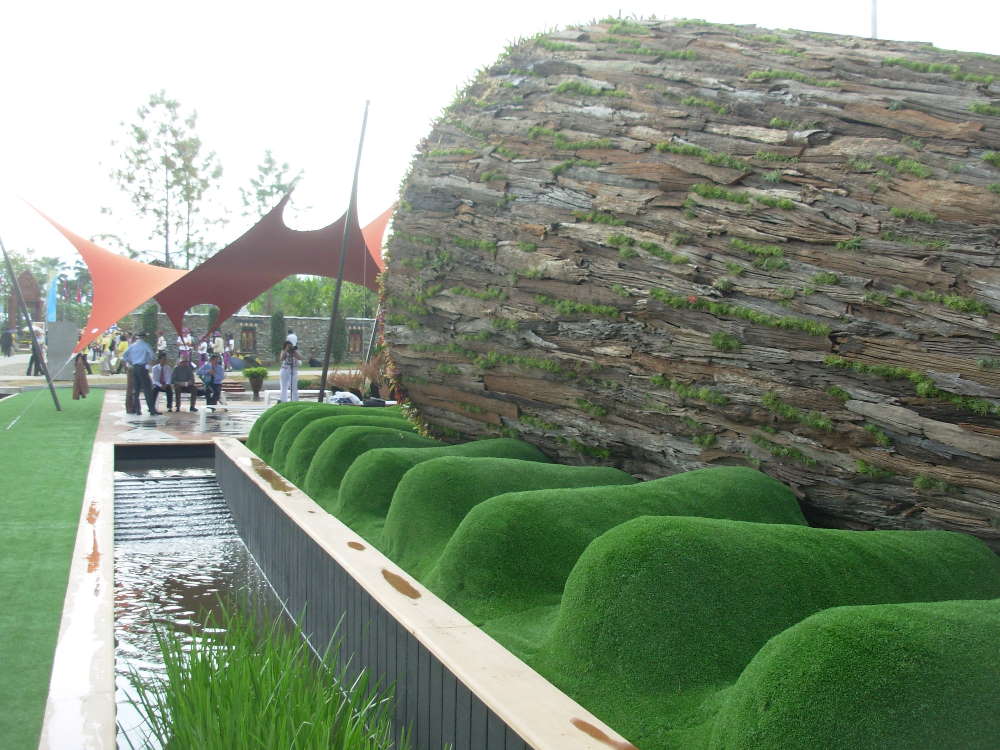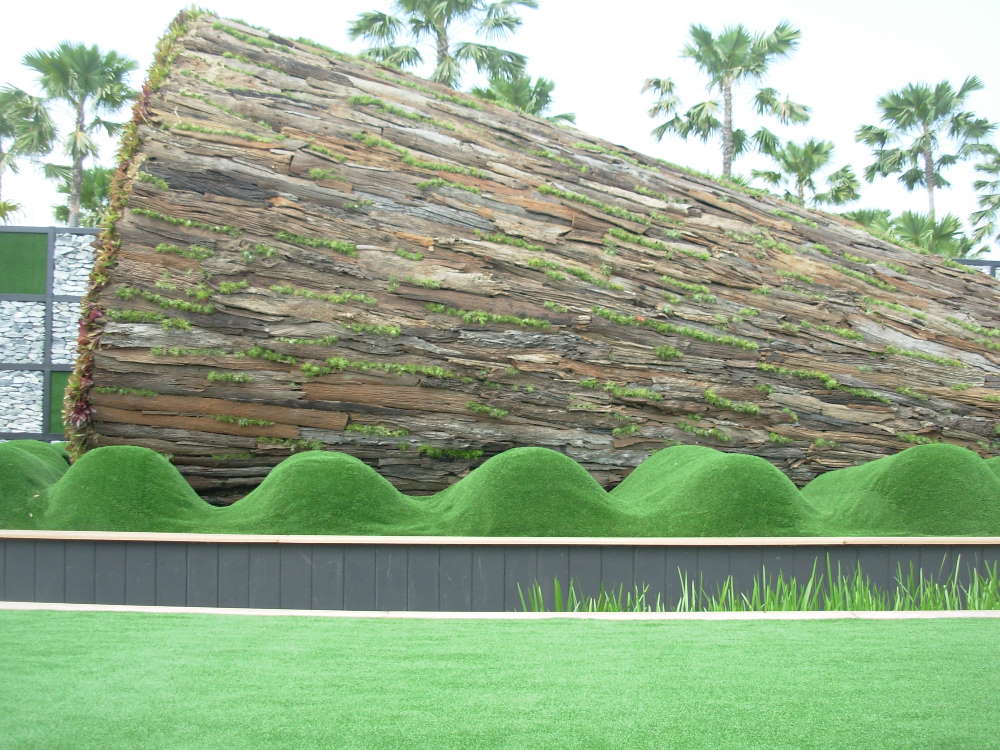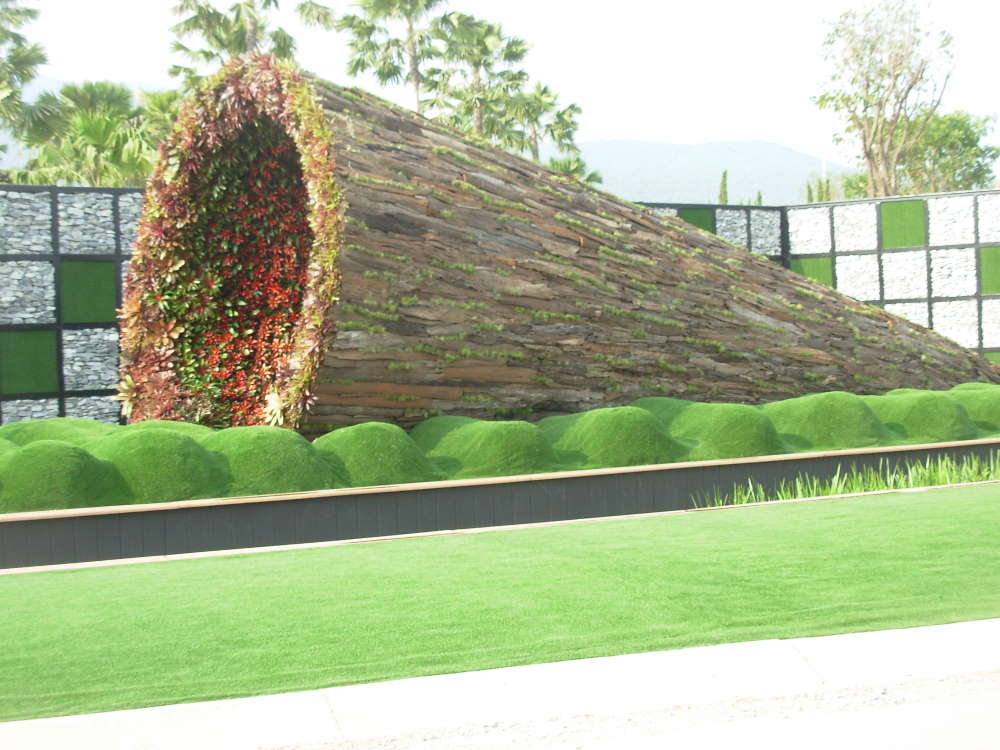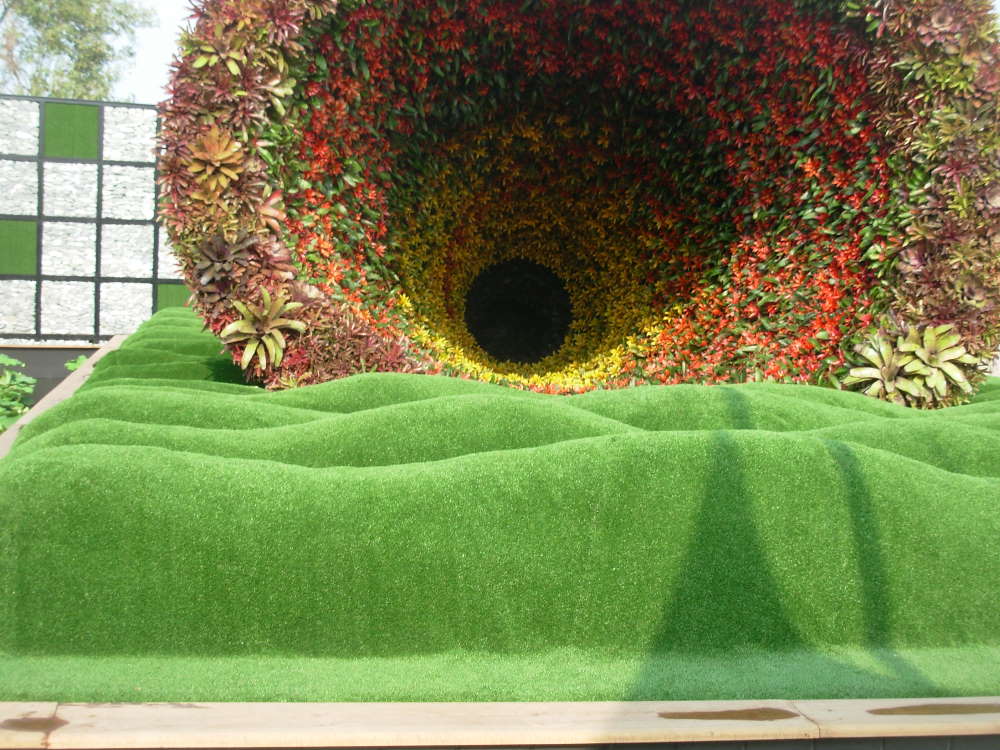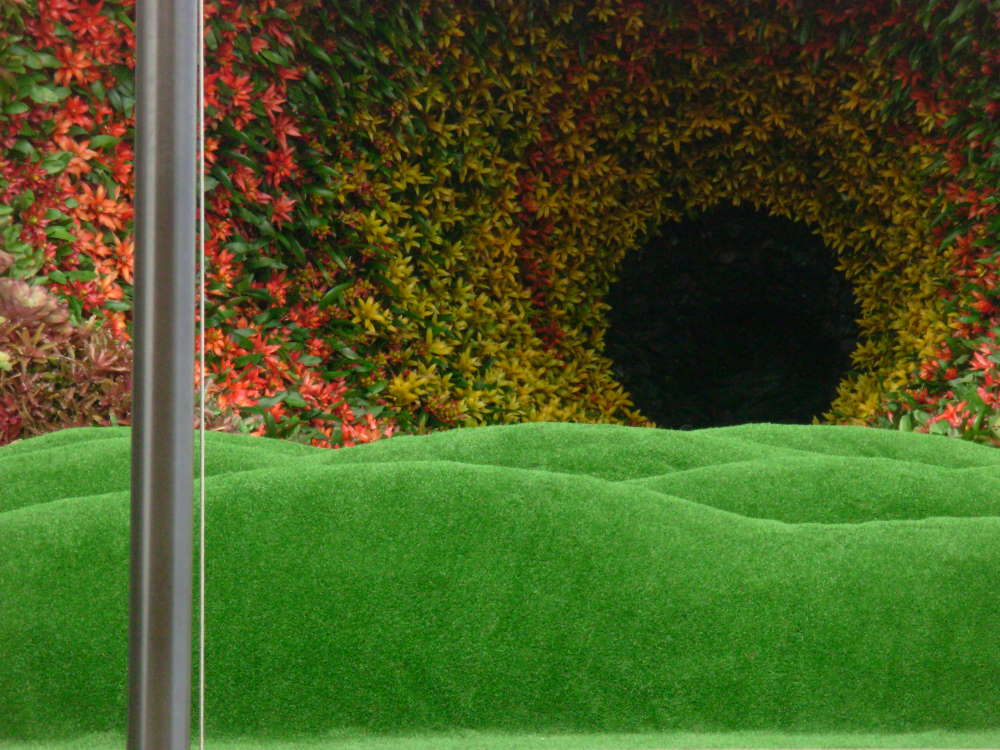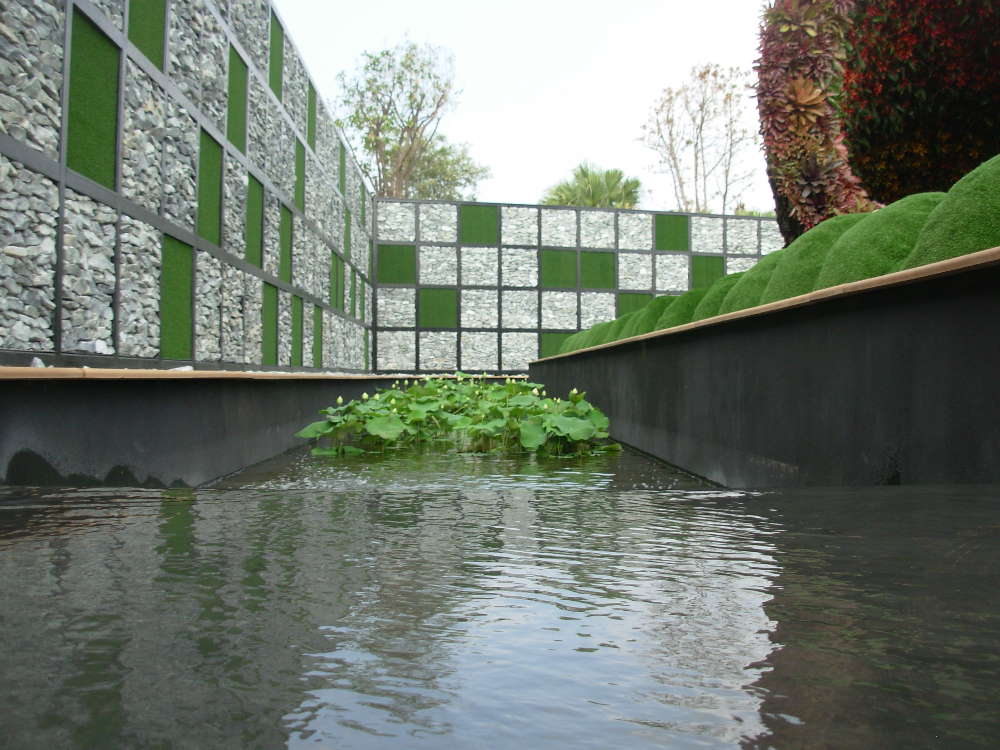 Daniel Ost & Jan Maenhout - Thailand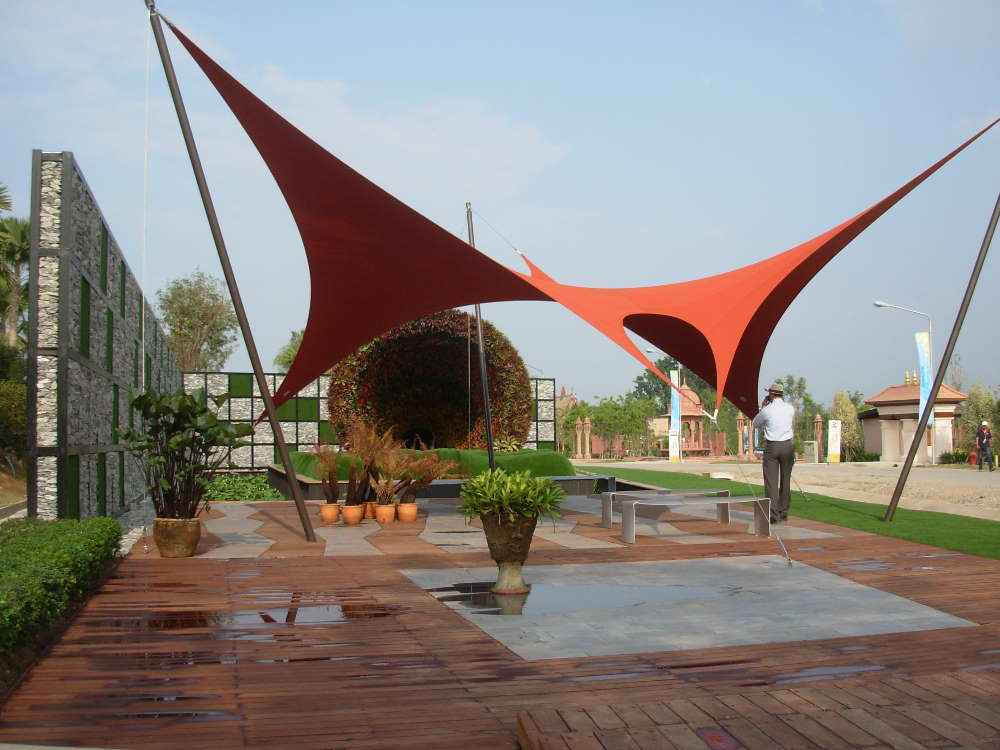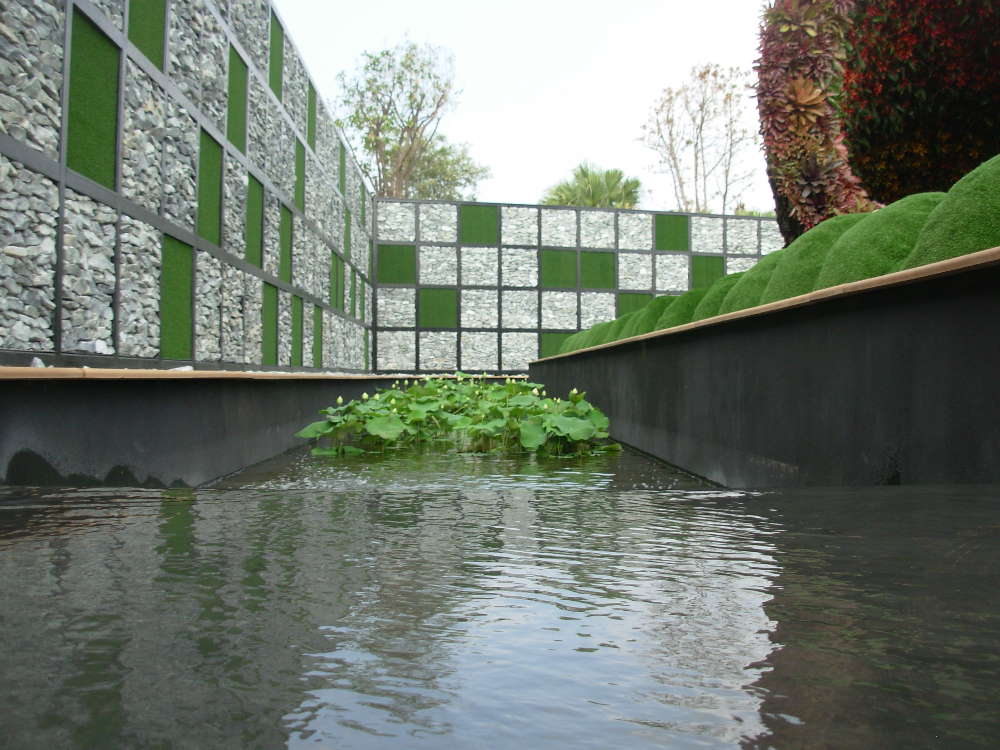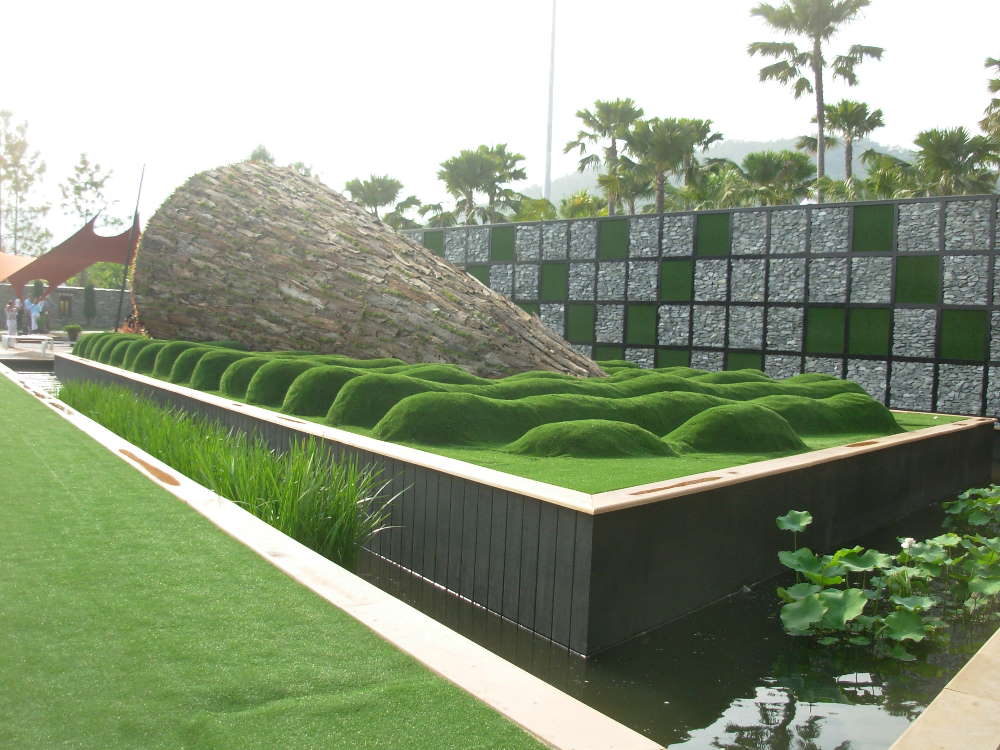 2006 Exhibition – Flora Ratchaphruek
A garden re-invented
For this exibition , The Belgian government commissioned renowned Belgian floral artist Daniël Ost, who has ce-reated floral arrangements for some of the world's grandest events, including the wedding of Belgian Crown Prince Philippe to Princess Mathilde in 1999.
His mission was " to create a unique garden that refects innovation and creativity as well as traditional floral craftmanship, using Belgian materials and forming a link between Belgium and Thailand. " For the construction of this garden, Mr Ost has been assisted by garden architect Jan Maenhout.
The result is magnificent ant captivating. Mr Ost presents a contemporary and artistic interpretation of the notion "garden" .
He created a giant cone shaped art piece, five meters high and ten meters long, that offers the visitor a very special sensation. Just as with a  modern painting , the visitor can give his  or her own interpretation tot his piece of flower art. Some will think of a falien tree that has been in the forest for decades and that is now completely overgrown with flowers. Others may liken it to a giant shell, as you may find them on  the beach . One could even think of it as a mysterious object from outer space , that started to live its own life on earth.
The references to Belgium in this garden are plentiful . The flowers inside the cone are yellow and red bromelia (Gusmania), a major Belgian horticultural export product.
Together with the black charcoal, they form the colors of the Belgian flag.
At the same time, the black hole refers to the unknown future, a refecence to eastern philosophy.
The terrace is made of Belgian '"Blue Stone", one of the hardest stones possible.
It has been used for centuries in some of Europe's most magnificent cathedrals and public buidings.
Because of its characteristics and its beauty, it is still widely used in contemporary homes today. The stones are alternated with Thai wood, in a pattern that is reminiscent of a Belgian North Sea beach at low tide.
The cone is slightly buried in the wave shaped grass. The waves refer to the hilly Belgian country side.
The grass itself has special features:  this is the newest generation of artificial grass, for witch some Belgian companies are the world leading developers and producers. It is a real high tech product, that gives the same visual impression as traditional grass, yet it doesn't need water or pesticides to grow.
It is also suited for places where until now it is difficult or even impossible to grow greenery, such as urban environments, making these concrete-dominated neighbourhoods more beautiful. Did you now that some of the world's biggest football teams play on Belgian artificial grass ?
The tent is an exclusive Belgian design, just as the benches . We invite you to have a seat and admire Daniel Ost's magnificent piece of art. The longer you watch , the more you will discover.